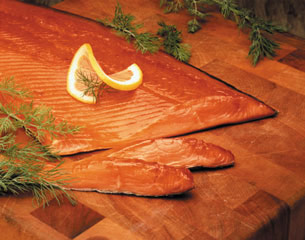 Owing to its flavouring properties and the legislation in force (wood from conifers is not permitted to be used except for certain registered designations as far as France is concerned), beech wood forms the ideal species for bringing flavour and colouring to meats and fish.
From the self-employed butcher to the industrial salting plant, all food industry professionals use our chips in their smoke generators every day.
We manufacture seven different sizes of smoking product to meet the specifications of all types and makes of generators (French and other makes).
Traditional smoking still remains today the best guarantee of authentic taste; the growing demand for our products shows us every day that professionals and consumers share our opinion.
Originating from forests of Picardy, rich in broad-leaved trees, our smoking products also share in enhancing the sustainable forests.
Reference of our beechwood products for smoking
| Reference | Appearance | Particle size | Packaging |
| --- | --- | --- | --- |
| Savour'Hêtre fine | grains | 0,35 à 0,9 mm | 13 kg PE bag |
| Savour'Hêtre medium | fibres | 0,9 à 1,5 mm | 13 kg PE bag |
| FUEF | sticks | 0,9 à 1,8 mm | 20 kg PE bag |
| EB 9/12 | sticks | 1,8 à 2,5 mm | 25 kg PE bag |
| EB5/9 | sticks | 2,5 à 4,5 mm | 25 kg PE bag |
| EB 3/5 | square chips | 4,5 à 9 mm | 25 kg PE bag |
| EB >3 | square chips | 9 à 16 mm | 25 kg PE bag |